My Scoop as an Expat Living in Spain
Travel Blogger / Lover of Malaga / Writer / Exercise Junkie / Proud Mummy
Who am I?
As an expat living in beautiful Malaga on the Costa del Sol my passion is to bring my readers the best travel advice on what to do in this diverse region of Spain.
Having spent the last 8 years of my life with my husband and now 3 year old daughter living in Spain, my aim is to share my knowledge of the places I know and those I am still discovering with my audience.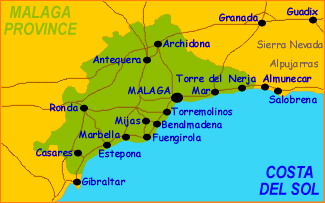 Malaga city holds a special place in my heart, I've witnessed how this city has developed in the 8 years I have lived here to what it is now and will become.
Malaga province is vast and much of it I am still to explore, as I do I will bring you updates on real life experiences of this wonderfully diverse region.
For now I will tell you all I know about the places I've been to, from restaurants and bars to children's play parks and beaches.
Each post is written from personal experience and researched by me, if there's something I've missed or you wish to add, I invite you to leave a comment, I always respond and engage with my readers as you make this blog what it is.